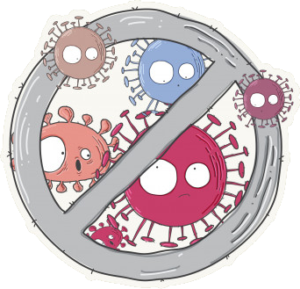 We are doing our best to keep our staff and clients safe and healthy.
It is our responsibility to do our part and our best at trying to protect everyone associated with Bilingual Interventions. This means our clients, client families, our staff and our families. In order to accomplish this, we will be asking that each client/family complete the Heath Questionnaire prior to entering our clinic AND we will require that while having any interaction with our staff, you wear a mask and maintain a safe (no less than 6 feet) distance.
It is important that our clients and their families know that everyone here at bilingual interventions is required to comply with the same Governor's Orders, CDC guidelines and our Health Questionnaire.
Everyone MUST wear a mask when outside our clinic door checking in your family member.
Everyone MUST wear a mask when in your vehicle talking to a staff member of Bilingual Interventions.
Everyone MUST wash their hands when they enter the facility immediately.
Rooms are cleaned and disinfected after every session.
Teletherapy is available (please see services for more info). If you have any questions or concerns, please do not hesitate to call our
office at 505-508-1830.