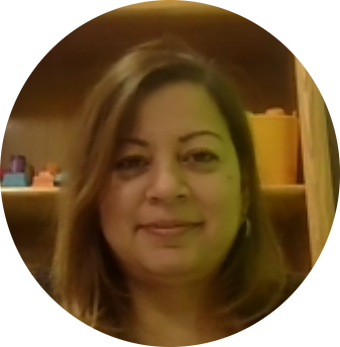 Lizeth Mata, MS., CCC-SLP
Lizeth is a native Spanish speaker originally from Mexico. She received her B.A. and her M.A. in Communications Disorders from the University of New Mexico. She has been providing speech-language pathology services with the Bilingual Interventions, LLC team since June of 2019. She holds a Certificate of Clinical Competence from the American Speech-Language-Hearing Association as well as current licenses from the New Mexico Speech-Language Pathology, Audiology, and Hearing Aid Dispensing Practices Board and from the New Mexico Public Education Department.
Lizeth's experience includes working with a wide variety of clients in public schools and private therapy clinics. She has had the opportunity to professionally work with children with Developmental Delays, Down Syndrome, Autism, Apraxia, Language-Based Literacy Disorders, Fluency Disorders, Medically Fragile Children, and Articulation/Phonological Disorders.  She has performed diagnosis and treatment of receptive language disorders, expressive language disorders, articulation, phonological processing, voice, fluency, and pragmatic language disorders in infants, pre-school and school-aged children, and adults for those who are monolingual and bilingual.  She enjoys working with her clients and building relationships with their families. Lizeth is passionate about working and helping all of her clients communicate in the most functional and effective manner possible.